What is Peak Power Management?
Utility companies charge you for peak power consumption.
They divide each month into approximately 3,000 buckets which are called 15-minute intervals.
Every month, you are charged for the largest bucket.
This is commonly referred to as demand charges on your monthly bill.
For a typical restaurant, convenience store or retailer, demand charges account for 20% to 60% of the monthly electricity bill.
We design, build, install and manage your system with $0 investment from you. You save 12% to 18% on your electricity bill and pay us as your savings roll in.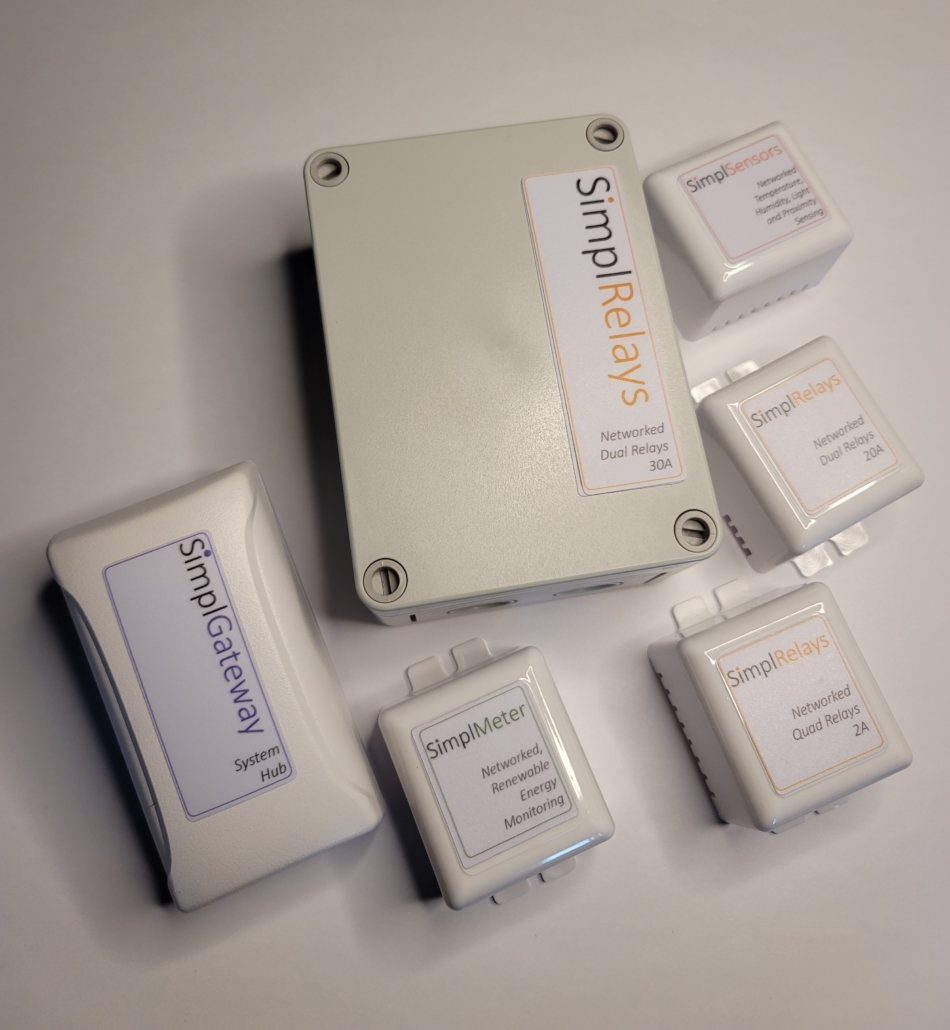 1
SimplGateway is the system hub.
It automatically connects to all SimplSensors and SimplRelays present in a system using long-range wireless connectivity.
In addition, it automatically connects to real-time power monitoring capabilities provided by SimplMeter.
SimplGateway connects to the Internet using WiFi or 4G cell connectivity that is built-in.
2
SimplMeter is a two-channel, real-time power and energy measurement module.  It measures total building consumption simultaneously with measuring solar production and energy storage metering.  It communicates to SimplGateway wirelessly.
3
SimplRelays 2A has four low power relays and is typically used to control HVAC units which have up to four thermostat control points.
4
SimplRelays 20A has two, 20A relays and is typically used to control up to two small appliances or electric loads such as anti-sweat refrigerator doors.
5
SimplRelays 30A has two, 30A power relays and is typically used to control larger appliances such as ovens, lights, etc.
6
SimplSensors is a universal sensor that measures, ambient temperature, relative humidity, ambient light intensity.  In addition it senses open/close door and window positions.  Individual SimplSensors are scanned and are automatically commissioned using system configuration software.  SimplSensors communicates to SimplGateway using its built-in long-range wireless connection.