Residential Electricity Backup System
MicroStorage with an on-board grid-forming microinverter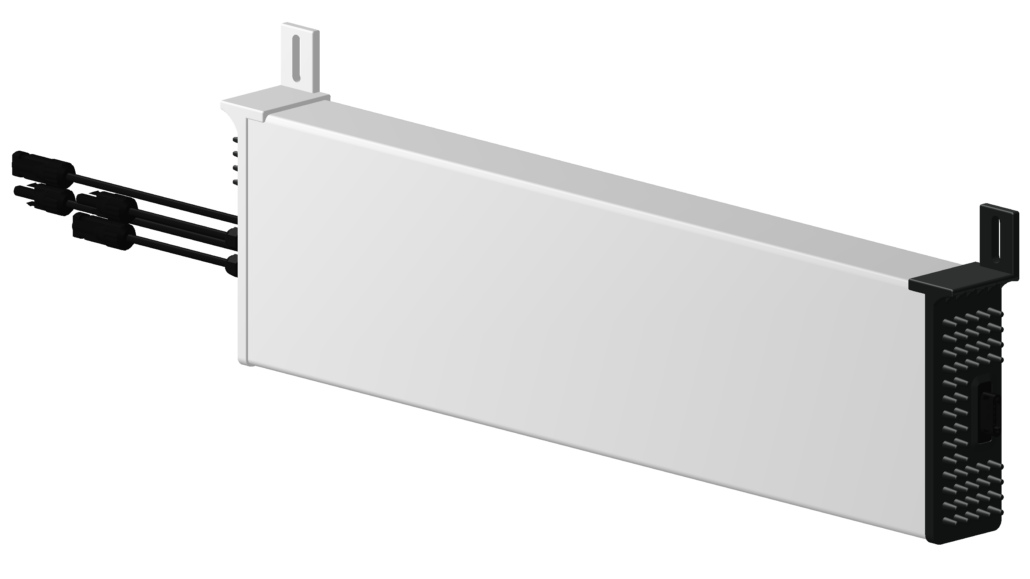 1
Long Cables Connect to Solar Panel MC-4 Connectors
2
Short Cables Connect to the microinverter or optimizer
3
Attach to standard solar rails for easy installation underneath a solar panel
4
This connector connects the essential loads to the grid forming inverter included inside SimplBackUp.  Multiple SimplBackUps connect to each other and the essential loads panel using a standard trunk cable.
5
Simpl custom-engineered the enclosure using a polycarbonate that is certified to UL 94 5VA standards, keeps the heat out of the box and is shatter-proof, crush-proof and impact resistant.
SimplBackUp is an energy storage system that is installed underneath individual solar panels. SimplBackUp saves money while grid is functioning and provides scalable backup power during an outage.  It is modular, light-weight, safe and easy to install.  In addition, since it is only charged from a solar panel, it qualifies for full investment tax credit (~30%).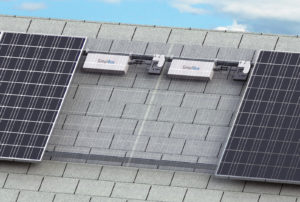 1
SimplBox installed on the rails used for solar panels
2
Microinverters or optimizers
3
solar system rails and PV panels
Demand Shaving
Utilize stored energy to discharge when peak loads are at its highest for the month to save on the largest contributor to the electrical bill.
Time of Use Shifting
Store energy when the value of electricity is cheap and deploy when its most expensive.
Solar Self Supply
Store excess solar power where net metering isn't allowed or limited and use your power when you need most.
Backup Power
Keep your critical loads operating with solar and storage when power outages occur at your home or business.
Microgrid
Go off grid to give you utility independence.
Utility Ancillary Services
Protect equipment from inconsistency of grid stability from variations in power quality.
What to do next if interested in