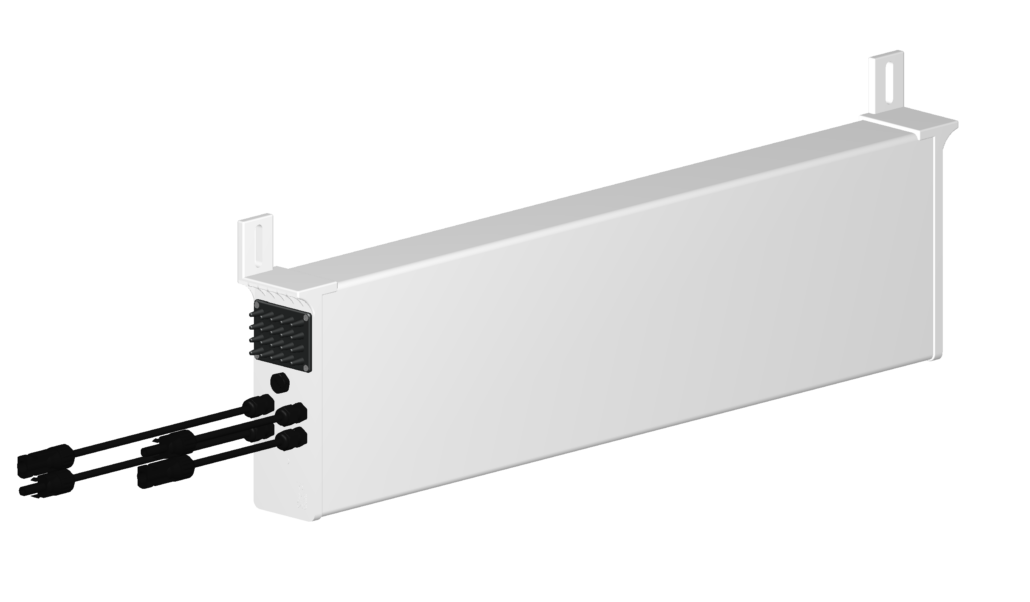 1
Longer Cables Connect to Directly to Solar Panel MC-4 Connectors
2
Shorter Cables Connect to the microinverter or optimizer
3
Custom-engineered polycarbonate shell is certified to UL 94 5VA standards.  It keeps the heat away from SimplBox and at the same time it is crush-proof, shatter-proof and impact-resistant.
4
Gore vent for waterproof venting
5
SimplBox is installed directly under a solar panel using a pair of attachment points that are compatible with standard solar rails.
SimplBox is an energy storage system that is installed underneath individual solar panels. SimplBox maximizes the value of your home or business solar system by storing the solar energy when prices are low during the day and selling that energy when energy prices are high.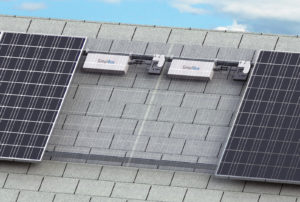 1
SimplBox installed on the rails used for solar panels
2
Microinverters or optimizers
3
solar system rails and PV panels
Demand Shaving
Utilize stored energy to discharge when peak loads are at its highest for the month to save on the largest contributor to the electrical bill.
Time of Use Shifting
Store energy when the value of electricity is cheap and deploy when its most expensive.
Solar Self Supply
Store excess solar power where net metering isn't allowed or limited and use your power when you need most.
Utility Ancillary Services
Protect equipment from inconsistency of grid stability from variations in power quality.